Judge / Executive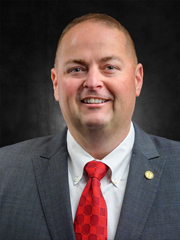 John Sims Jr.
Contact Information
Fleming County
Fiscal Court
100 Court Square
Flemingsburg, KY 41041

Phone: (606) 845-8801
Fax: (606) 845-1312

Office Hours
8:30am - 4:30pm E.S.T.
Monday - Friday
Closed all State Holidays
Welcome to the Fleming County Fiscal Court Website


Fleming County is a county located in the U.S. state of Kentucky. As of the 2010 census, the population was 14,348. Its county seat is Flemingsburg. The county was formed in 1798 and named for Colonel John Fleming, an Indian fighter and early settler. It's a prohibition or dry county.
Fleming County was established in 1798 from land given by Mason County. The first courthouse, possibly built of logs, was replaced in 1830 and again in 1952.
According to the U.S. Census Bureau, the county has a total area of 351 square miles (910 km2), of which 349 square miles (900 km2) is land and 2.8 square miles (7.3 km2) (0.8%) is water.

~ John Sims Jr., Fleming County Judge/Executive



-------------------------------------------------------------------------

The Fleming County Fiscal Court is accepting applications for part-time inmate transport officer. Pre-screened applicants are required to submit to a pre-employment drug screening test and background check. This position is subject to random drug screening and will be under sixty (60) day probationary period. Part-time employees are not eligible for county benefits. Inmate transport officers must be available to be on-call to work different shifts and assist during inmate incarceration transports, extended inmate medical confinement, court appearances and confidential juvenile transports. Specific shifts are available for weekends ( can be alternating) and/or after regular working hours (6PM to 6AM On Call Duty). Applications may be picked up at the Fleming County Judge/Executive's Office, Fleming County Courthouse, 100 Court Square, Flemingsburg, Kentucky during regular business hours Monday-Friday 8:30AM till 4:30PM or obtained from http://www.flemingcountyky.us/forms.asp.
The Fleming County Fiscal Court is an equal opportunity employer M/F/D/V. Federal and State laws make it unlawful to discriminate in employment on the basis of race, color, religion, sex, national origin, handicap or age.

-------------------------------------------------------------------------





The Fleming County Fiscal Court will hold the next Regular meeting Tuesday, 11/14/2023 at 9:00 AM


The Fleming County Fiscal Court will hold all regular monthly meetings on the second Tuesday of each month.
Meetings will be conducted at the Fleming County Courthouse, 100 Court Square, Flemingsburg, Kentucky at 9:00 AM Eastern Time.




Quick Link