Judge / Executive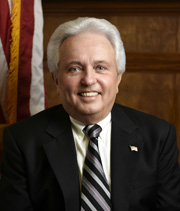 Larry H. Foxworthy
Contact Information
Fleming County
Fiscal Court
100 Court Square
Flemingsburg, KY 41041

Phone: (606) 845-8801
Fax: (606) 845-1312

Office Hours
8:30am - 4:30pm E.S.T.
Monday - Friday
Closed all State Holidays
Welcome to the Fleming County Fiscal Court Website


Fleming County is a county located in the U.S. state of Kentucky. As of the 2010 census, the population was 14,348. Its county seat is Flemingsburg. The county was formed in 1798 and named for Colonel John Fleming, an Indian fighter and early settler. It's a prohibition or dry county.
Fleming County was established in 1798 from land given by Mason County. The first courthouse, possibly built of logs, was replaced in 1830 and again in 1952.
According to the U.S. Census Bureau, the county has a total area of 351 square miles (910 km2), of which 349 square miles (900 km2) is land and 2.8 square miles (7.3 km2) (0.8%) is water.

~ Larry Foxworthy, Fleming County Judge/Executive


WEATHER PERMITTING: Effective Wednesday, June 20th , from 8:oo AM until 4:00 PM from the intersection of KY Hwy 32 ( at Jabetown) and Pike Bluff Road to just past Tribby Lane will be closed during working hours of 8:00am - 4:00 pm to install culvert pipes.

The Fleming County Fiscal Court will hold a Special Call meeting on Friday, June 29, 2018 at 1:00 PM. The meeting will be conducted at the Fleming County Courthouse, 100 Court Sq., Flemingsburg, KY.




The Fleming County Fiscal Court will hold the REGULAR monthly meeting on Tuesday, July 10, 2018 at 9:00 AM.
Fleming County Fiscal Court meets the second Tuesday of the month.
Meetings are held on the second floor courtroom at Fleming County Courthouse. 100 Court Square, Flemingsburg, KY 41041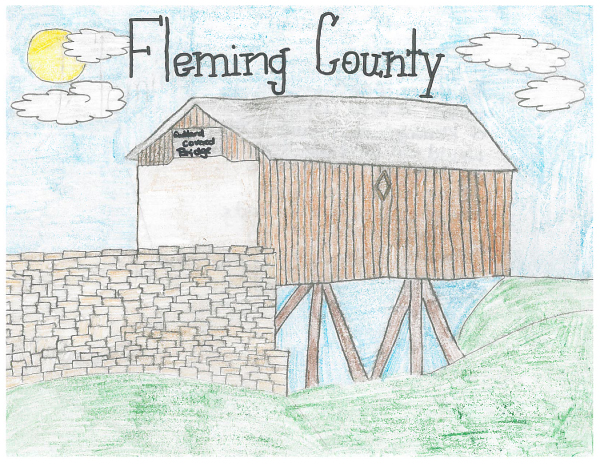 Brady Faris Flemingsburg Elementary 6th Grade
Quick Link